Shopping Cart
Your Cart is Empty
There was an error with PayPal
Click here to try again
Thank you for your business!
You should be receiving an order confirmation from Paypal shortly.
Exit Shopping Cart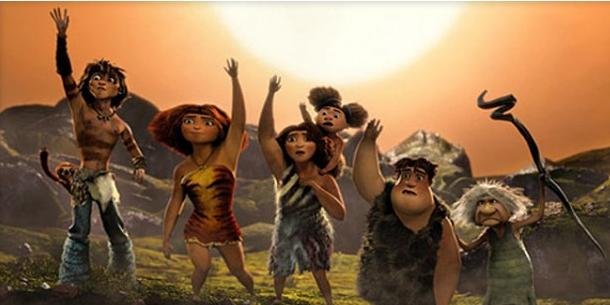 La casa dedibujos animados Dreamworks presenta la comedia de aventuras The Croods, lacual dice en su publicidad "si no evolucionan, serán historia". Lapelícula plantea como los Crood son una familia que han sobrevivido gracias aque se ocultaban en una caverna que cubrían con una piedra.
Pero luego seenteran de que el mundo va a evolucionar y que ellos van a tener que cambiarsus formas de moverse y actuar.
El padre de lafamilia, Grug, representa la resistencia que nuestra mente tiene a los cambiosy mira la vida desde el miedo; filosofía que por cierto tiempo los protegió,pero llegado el momento de cambiar, ya a él no le sirvió más. Este personaje esun reflejo de cuán grandes pueden ser nuestros miedos.
Luego está lahija, Eep, una chica con sueños y deseos de aventuras quien ama y busca la luz.Este personaje refleja esa parte de luz que todos tenemos, pero la que muchasveces escondemos o dejamos que alguien esconda, como en el caso de la película,en la que su padre la cuidaba de los peligros del mundo, pero también laprevenía de explorar y disfrutar  la luzque hay para encontrar.
En una de lasbúsquedas por seguir la luz Eep conoce a Guy, un chico delgado que representala juventud, las ideas y la vitalidad además de mostrar cómo se puede usar laplasticidad mental cuando enfrentamos los cambios con creatividad; éstepersonaje orienta a la familia a encontrar soluciones en su caminar.
Esta versiónanimada recuerda un poco el mito de la filosofía de Platón de las cavernas, eselugar oscuro en que nos quedamos intelectual o emocionalmente cuando noaccedemos a la luz, el  conocimiento, la  educación, el discernimiento, en fin,cualquier oportunidad que permita el cambio y la evolución en nuestra mente ycomportamiento.
El final de lapelícula no se los cuento, lo que si les cuento es que identificar nuestrosmiedos es una forma de empezar a salir de nuestras cavernas en las que nosquedamos escondidos y perdidos. Evolucionar y brillar en el camino es unaposibilidad. Los invito a escuchar la canción Shine your Way (brilla en tucamino) interpretada por Yuna y Owl City, la cual es la banda sonora de lapelícula.  Espero que reciban un poco deinspiración con el mensaje de esa canción.
Categories: None
/